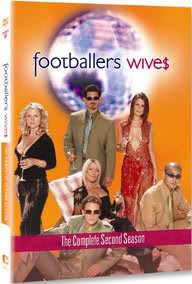 footballers wive$ (2002)

Directors:
Various
Starring:
Zoe Lucker, Alison Newman, Gary Lucy, Susie Amy, and Cristian Solimeno
Description:
Married to the stars of the Earls Park soccer team, Tanya, Chardonnay and Donna are provided with everything money and fame can buy. They should be enjoying their lavish lifestyle of couture fashion and champagne on ice. However, maintaining their husbands' celebrity status isn't easy. If their darkest secrets become public scandals, it could destroy everything. Set in the flashy, trashy world of sex, drugs and soccer stardom, Footballers Wives is guaranteed to keep you hooked from start to finish.
Review:
If you think the first season was outrageous, just wait till you see this one. The crazy storylines get even carzier (if that's possible) with this second season. There are some real surprises in store for your favorite footballers. The creators of the show definitely kept up the feel of the first season. The show just gets better and better. A definite must see.
Score:
5 out of 5