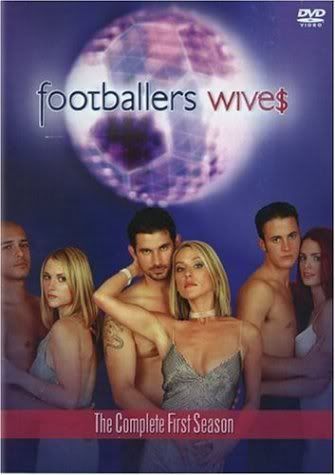 footballers wive$ (2002)
Directors:
Various
Starring:
Zoe Lucker, Alison Newman, Gary Lucy, Susie Amy, and Cristian Solimeno
Description:
Married to the stars of the Earls Park soccer team, Tanya, Chardonnay and Donna are provided with everything money and fame can buy. They should be enjoying their lavish lifestyle of couture fashion and champagne on ice. However, maintaining their husbands' celebrity status isn't easy. If their darkest secrets become public scandals, it could destroy everything. Set in the flashy, trashy world of sex, drugs and soccer stardom, Footballers Wives is guaranteed to keep you hooked from start to finish.
Review:
How I missed this show is beyond me. From crazy storylines to outlandish acting, this show has it all. The first seasons focuses on three couples and how they deal with the fame and lifestyle of being footballers and footballer's wives. This show is just great fun. True it is very adult content, but I just love it. I think if you want to have fun while watching television you need watch this show.
Score:
5 out of 5