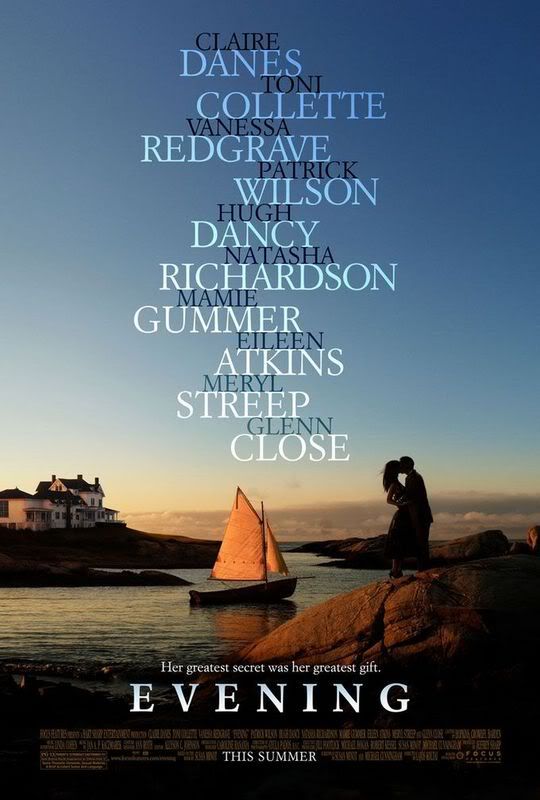 Evening (2007)
Director:
Lajos Koltai
Starring:
Claire Danes, Toni Collette, Vanessa Redgrave, Patrick Wilson, Hugh Dancy, Natasha Richardson, Mamie Gummer, Meryl Streep, and Glen Close
Description:
Evening is a deeply emotional film that illuminates the timeless love which binds mother and daughter -- seen through the prism of one mother's life as it crests with optimism, navigates a turning point, and ebbs to its close.
Review:
I thought the movie was okay, but nothing to run to the theater to see. The acting was really good, but the story wasn't all there. I felt they left too many unanswered questions and the character development was sort of poor. Overall, a decent production, but nothing special.
Score:
2.5 out of 5
Book Connections:
This movie is based off of the novel of the same name by Susan Minot. I have not read the book, but have been told that there are more answers to my questions in the book. It does sound a bit more depressing, but the characters are more defined. So, if you are looking for a depressing book, this is the one to read.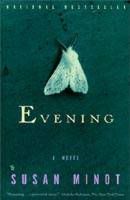 Evening by Susan Minot (1999)