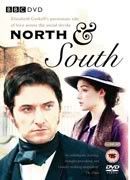 North & South (2004)
Director:
Brian Percival
Starring:
Daniela Denby-Ashe, Richard Armitage, Tim Pigott-Smith, and Sinead Cusack
Description:
This series operates on many levels. At the heart of the series is the tempestuous relationship between Margaret Hale, a young woman from a southern middle class family who finds herself uprooted to the north, and John Thornton, a formerly poverty-stricken cotton mill owner terrified of losing the viability of his business. Around them are class struggles between the workers and mill owners and ideological struggles between the industrial North and the agrarian South. After moving North, Margaret's father befriends his student Mr. Thornton. Margaret has already formed her opinion of Mr. Thornton independently after seeing him treat his workers harshly. As the series progresses, she and we the audience begin to learn that his strict treatment is due to an overarching concern for his mill and by extension, his employees. John Thornton, on the other hand, is attracted to Margaret's independence and position in society as a well-educated Southerner. As in "Pride and Prejudice" the marriage proposal comes in the middle of the series and is rejected by Margaret. Contrary to "Pride and Prejudice" it is mirrored in social upheaval as the entire town is brought to its knees by a strike. The latter half of the series is an unraveling of the former misunderstandings ending in a romantic reconciliation which is again mirrored by reconciliation between workers and mill owners.
Review:
I was completely blown away by this production. I am left with such emotion after watching this. The actors did such a wonderful job at bringing these characters to life. I felt like I was right there with them during the story and hoping things would turn out better. The cinematography was wonderful as well. Everything looked beautiful... even the dirty Milton. I highly recommend that anyone see this movie.
Score:
5 out of 5
Book Connections:
This production was based off of the book of the same name by Elizabeth Gaskell. I confess that I had not heard of this book, but now after seeing this movie I feel that I need to get myself a copy of this book.
Uptdate:
I have now read the book and absolutely love it. For a full review, click
here
.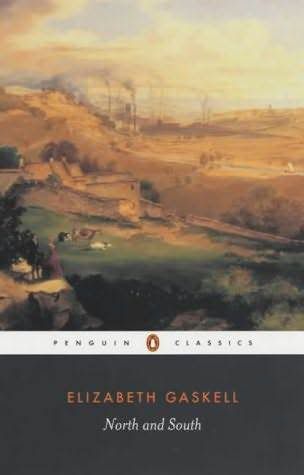 North and South by Elizabeth Gaskell (1855)